Patio Doors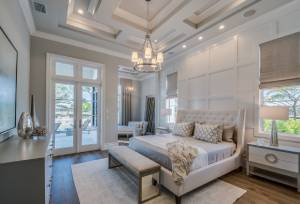 Patio doors have traditionally opened the home to an outdoor space while welcoming in light and scenic views. At Lifetime Aluminum in East Hanover, New Jersey, we aim to enhance your home and yard's natural beauty with the perfect patio door that allows easy access to your patio or deck. We're a family-owned and -operated business known for our quality products, excellent value, and reliable service.
Our Patio Doors
We sell superior hinged or sliding patio doors built to the highest quality standards that meet or exceed ENERGY STAR® requirements. Our door lines are constructed of high-quality vinyl, smooth steel, textured steel, or fiberglass, and come in a range of styles and colors. Some models also offer an optional woodgrain interior.
When you purchase your patio door at Lifetime Aluminum, you'll enjoy numerous benefits, such as improving your home's curb appeal and enhanced security. You'll also enjoy lower utility bills due to their energy-efficient nature, which makes them superior to the consumer-grade doors sold through home improvement retailers.
Hinged/Swinging Patio Doors
Lifetime Aluminum sells ProVia's DESIGNER™ series, which features an array of hinged patio doors that effortlessly swing open and closed. ProVia patio doors are built with the highest quality frame and sash designs in smooth steel, textured steel, and fiberglass. These door systems are available in two-lite or three-lite units with custom widths and increased heights up to eight feet for a perfect fit.
DESIGNER™ hinged patio doors come in 16 vibrant paint colors with a full spectrum of finish options to match your personal style. All ProVia patio doors have energy-efficient glazing systems with ENERGY STAR® certified ComforTech™ glass also available. Other notable features of these hinged patio doors include:
Keyed Schlage® flair handle-set with Maximum Security thumb-turn deadbolt
Hardware in aged bronze, antique brass, bright brass, or satin nickel finish
Spring-loaded latch system automatically engages upon closing
BetterVue™ fiberglass screen comes standard
Heavy-duty fiberglass, aluminum, or stainless steel screen optional
Reinforced lock area with a 20-gauge steel security plate
Top-hung, heavy-duty aluminum screen frame reduces binding for effortless operation
Sliding Patio Doors
If you have limited space, we also carry Sunrise™ vinyl sliding patio doors in a wide selection of colors and an optional woodgrain interior. These premium sliding doors outshine competitors with the superior dependability, low maintenance, and energy efficiency you want and need. Sunrise™ utilizes the finest craftsmanship to further outperform comparable products when it comes to comfort, beauty, ease of operation, and safety.
Backed by the Sunrise™ Lifetime Non-Prorated Transferable Warranty, these doors feature panels specially designed to maximize your viewing area, but strong enough to withstand daily use. Other notable features of these sliding patio doors include:
Brass and brushed nickel door handle finishes
Exclusive full-length interlock for unhampered operation
Fiberglass structural core surrounded by a layer of polyurethane insulation for superior efficiency
Optional ventilation/deadbolt foot-lock
Quad seal weather stripping for unmatched protection from the elements
Three-point locking system for superior security
Top hung screen door for trouble-free operation
Patio Door Installation
Lifetime Aluminum has been providing reliable patio door installation since 1956. To ensure a perfect fit, energy efficiency, and optimal performance, we offer professional door installation throughout Morris and Essex counties on all our products.
Our expert door installation team has extensive hands-on experience, so you can count on us installing your new door quickly and correctly. We take pride in our work and provide only the highest quality installation every single time. It's how we earned our outstanding reputation for providing impeccable service on our door installations and all our products.
Contact The Patio Door Professionals
Whether you choose a ProVia hinged patio door or Sunrise sliding patio door, we're sure you'll find the perfect door to complement your home while adding energy efficiency, enhanced security, and ease of access you need. When you're ready to install a new patio door or replace your existing one, we offer in-home proposals and a free estimate to ensure you get the hinged or sliding patio door and the look you truly want. Contact us at 973-887-1900 to discuss your patio door options and request a free estimate today.