Custom Door Installation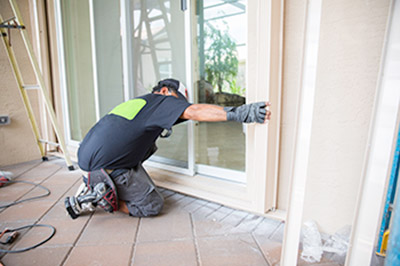 At Lifetime Aluminum, we take pride in providing our customers with exceptional service and quality products. Our team of certified professionals offer commercial-grade custom doors backed by a lifetime, transferable warranty. To ensure optimal performance and a perfect fit, we offer door installation on all our products throughout East Hanover and Morris County and Essex County, New Jersey.
Energy-Efficient Fiberglass And Steel Entry Doors
A premium-quality door does more than enhance the curb appeal of your home — it can have a big impact on your energy costs.
At Lifetime Aluminum, all our custom-built doors are exceptionally energy efficient. They meet or exceed ENERGY STAR requirements, which means you'll enjoy lower heating and cooling costs.
Not only do our doors help save you money, but they also make your home more comfortable. When installed by our team of professionals, our energy-efficient doors provide a tight seal that blocks uncomfortable drafts while preventing pests from entering your home.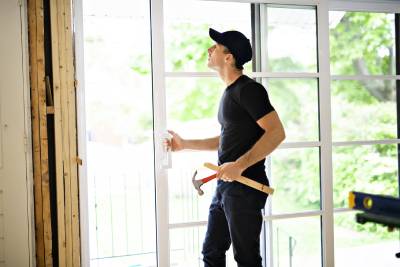 Why Custom Doors Are Simply Better
While you could opt to purchase a ready-made entry door from a big box store, at Lifetime Aluminum, we believe homeowners and their families deserve the protection that custom-made doors provide.
Our doors are constructed with top-quality materials that are strong, secure, and durable. We use 20-gauge galvanized steel because it's nearly twice as thick as the steel used in ready-made doors, and our fiberglass doors are available in six long-lasting wood grain patterns designed to match your decor. In fact, our custom doors are built better than most commercial-grade doors sold at home improvement retailers.
And unlike premade doors, at Lifetime Aluminum, we sell a wide variety of custom glass and hardware options. You can visualize your custom-designed door in our ProVia Studio, which lets you preview what your new door will look like in your home before you place your order.
Helping Morris County Homeowners Since 1956
As a family-owned and operated business, we take pride in serving our community. We've been in business since 1956, and we're proud to be an active organization in the Wounded Warrior Project.
We've been recognized on Remodeling magazine's list of the top 550 contractors since 2014 and have an A+ rating with the Better Business Bureau. Our team of designers, builders, and installers are committed to exceeding your expectations by providing you with exceptional quality and great service.
Expert Custom Door Installation
Installing a new entry door requires specialized tools, skills, and hands-on experience. Even newly built homes can have door frames that are less than rectangular, which can contribute to challenges when it comes to custom installations.
Our expert door installers have extensive hands-on experience with precision work, so you can rest assured we'll install your new door correctly. We are the only door dealer in the area to offer work by certified ProVia certified installers, and we ensure every job is completed on time so you can enjoy saving and comfort right away.
Contact Us Today
To book your professional door installation, contact us at 973-887-1900, use our online chat tool, or complete our contact form. We'll review your needs, explain your options, and help you choose the products and services that deliver exceptional return on your investment for years to come. We offer free, no-obligation estimates, and we stand behind all of our work.